Slip and Fall Attorneys Joplin MO
Have you been injured in a slip or fall? Perhaps a grocery store didn't put out a "Caution: Wet Floor" sign. Maybe a business didn't remove the gravel from its steps. Or a spill in an assisted living facility wasn't properly cleaned up. Whatever the case, if your injury is the result of another person or company's negligence, you deserve justice — and a Missouri slip and fall lawyer at Dreyer & Tinney can help.
Our slip and fall lawyers know the law in Missouri, helping our clients take on the insurance companies and defense counsel.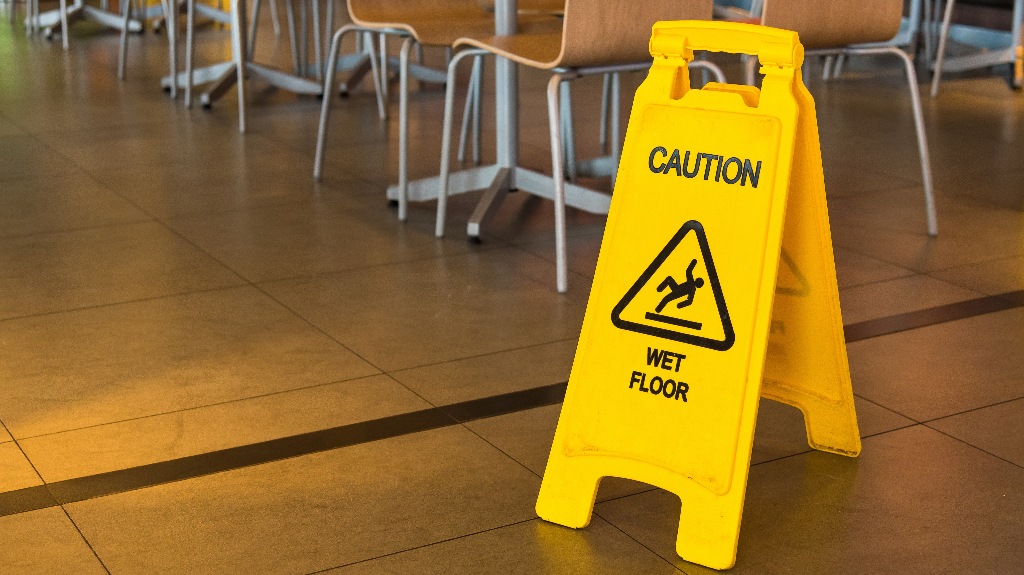 For a FREE consultation with an experienced Missouri slip and fall lawyer, please call 417-782-6822
There is no obligation and we don't get paid unless you do. If you don't receive compensation in your injury case, you won't pay any attorney fees.
Slip and Fall Accidents in Missouri
Slip and fall accidents are more common in Missouri than some may realize. In fact, the Occupational Safety and Health Administration (OSHA) reports that slips and falls are responsible for roughly 15 percent of accident-related deaths on the job, second only to motor vehicle accidents.
But slip and fall injuries don't just occur on the job, although these accidents are relatively common. A slip or fall can happen anytime, anywhere, often with no warning, and sometimes resulting in severe and even life-threatening injuries.
Some of the injuries our Missouri slip and fall attorneys have seen in these cases include:
Broken bones
Cuts, scrapes, and contusions
Back injuries
Head injuries including concussions
Traumatic brain injuries (TBI)
Spinal cord injuries
Shoulder injuries
Neck injuries
Death
In the most heartbreaking situations, a serious slip or fall may result in death, at which point surviving loved ones may be able to file a wrongful death claim.
In cases in which a slip or fall results in a disabling condition, our Social Security disability lawyers can help with these claims and appeals, as well.
For a FREE consultation and case review with an experienced Missouri slip and fall attorney, please call 417-782-6822. We will review your case and advise you on your legal options. If you decide to hire us, a Dreyer & Tinney injury lawyer will fight tirelessly for your right to justice and compensation.
WHERE DO SLIPS AND FALLS HAPPEN?
A slip, fall, or trip can happen anywhere. Some of the more common locations we see in these cases include:
Grocery and Retail Stores — Spills or wet surfaces on hard floors in grocery stores and other retail stores can be extremely dangerous, sometimes resulting in a serious fall or slip that causes injury.
Construction Sites — With so much equipment and material lying around, often placed haphazardly, construction sites are common places where slips and falls occur. Poorly secured or protected scaffolding can also pose dangers, and falls from roofs can result in life-threatening injury.
Parking Lots — Sometimes poorly maintained, debris, potholes, and parking barriers can be especially dangerous for those walking across parking lots.
Public Restrooms — Hard surfaces and spills can pose serious dangers to people in public restrooms that are not maintained or cleaned properly.
Workplaces — Slips, falls, and trips resulting in injury are common on the job. In these cases, an injured victim may have a workers' compensation claim, as well, and should contact an experienced workers' comp attorney to assist with his or her claim.
Swimming Pools — Swimming pools are especially hazardous and slippery surfaces can lead to injury-causing slips, falls, and trips.
Hospitals, Nursing Homes, and Assisted Living Facilities — These locations often have hard floors and spills are common and sometimes not cleaned up. The elderly are especially vulnerable as they sometimes lack balance and coordination.
Bleachers and Stairwells — Sometimes poorly lit, bleachers and stairwells can be especially dangerous. Spills are common and often not cleaned up right away, presenting additional dangers.
Have You Been Injured in a Slip or Fall in Missouri?
If so, our slip and fall attorneys are ready to help however they can. We know how to negotiate with the insurance companies and defense counsel, and are not afraid to go to trial if we have to.
We serve clients across the entire state and are ready to help however we can. Free consultations are available by phone, email, text and video conference, and we can come directly to you if you prefer. Making the entire process as easy, stress-free, and convenient as possible for you is our priority.
Call 417-782-6822 today and let's review your slip and fall claim.