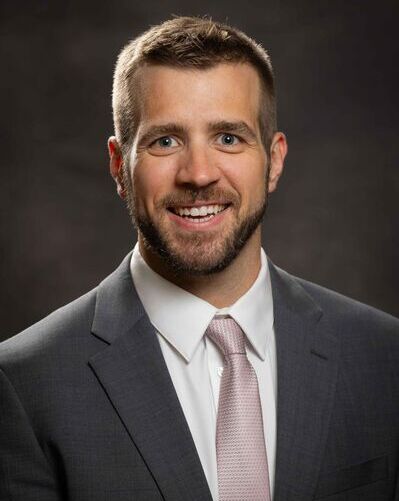 Keegan Tinney
Partner
Keegan Tinney is a lifelong resident of Joplin, MO. A 2011 graduate of Joplin High School and 2015 graduate of Missouri Southern State University (MSSU), Keegan received his Juris Doctorate from the University of Missouri-Kansas City School of Law in 2017.
Keegan has worked in the legal community for more than a decade. He has civil and criminal jury trial experience. He currently serves as Missouri's Young Lawyer Delegate for the American Bar Association, and is the district representative for the Young Lawyers section for the Missouri Bar Association. He has been a part of the Leadership Academy for the Missouri Bar. Keegan has served as president of the Jasper County Bar Association.
Keegan's practice is focused on automobile accidents, trucking accidents, motorcycle accidents, worker's compensation, and premises liability cases.
Keegan, his wife, and their two children reside in Joplin, MO.
University of Missouri – Kansas City, J.D.
Missouri Southern State University, Bachelor of Science in Political Science
Missouri Association of Trial Attorneys
President – Jasper County Bar Association
Contact
Phone: 417-782-6822
Email: keegan@dreyertinney.com